Classic 90 Reference – The "Cayenne pepper" of High End monitor loudspeakers
Taylor Acoustic Classic 90 is the brand-new, smallest monitor loudspeaker in our product range. It is like the "Cayenne pepper" – despite its size, it is hot, lively and full of dynamics and energy. On the other hand, like the twist in a genuine spice, it gives you the calmness of the sound of the tower loudspeakers with its full bodied sound character.
Experience all the emotions and details of live music by listening to Classic 90, even at low volume. Already at 2-5 Watts, Classic 90 delivers such a full bodied, genuine sound and intense emotions of live music that the listener would never imagine this size of loudspeaker could make.
We deliver this beautiful pair of monitor loudspeakers with its tuned stand.  We recommend Classic 90 to rooms and smallers concert halls up to a size of 90 m2.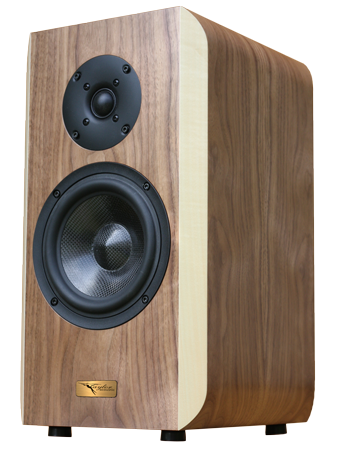 Please see technical details of Classic 90 Reference below. For more information, please contact us.
Click here
Size
109 cm x 23 cm x 27 cm   (43 x 9 x 11 inch)
Weight
21 kg (46 lbs)
Performance
Recommended 2-5 watt
Maximum 50-90 watt
System
2-way, tuned system
Impedance
4-8 Ω
Frekvency range
39 – 27.500 Hz
Sensitivity
88 dB
Colours
You can choose from multiple colours in our colour palette
Recommended accessories
Cables, amplifier
Designer
David T. Taylor