Heracles – The Natural Primal Force
Heracles is the largest pair of loudspeakers of Taylor Acoustic in terms of size. Due to its size and unique design Heracles can give back the power of an earthquake or thunder so realistically from a recording, that the people sitting in front of them immediately look at the sky wondering whether the sound they heard comes from the recording or is it real.
Heracles was named after the son of the god, Zeus and the mortal Alkméné, who was gifted immortality by the gods because of his good deeds on Earth, and his suffering and passing the 12 proving.
This pair of loudspeakers has a completely unique design, that fits perfectly into enteriours decorated with classical period furniture. It has a height of almost 2 meters (6'1″) and a weight of almost 128 kgs (282 lbs), which requires an appropriate space in terms of size and sound.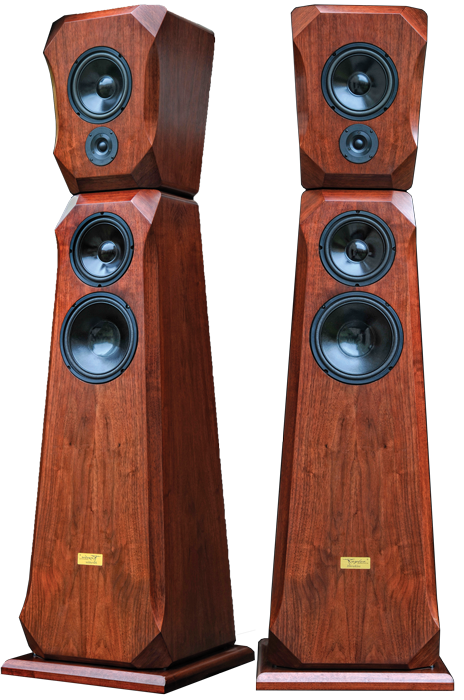 Please see technical details below. For more information about the Heracles, please contact us.



Click here
Size




186 x 51 x 30 cm (73 x 20 x 12 inch)

Weight




128 kg (282 lbs)

Performance




Recommended 5 watt




Maximum 400 – 500 watt
System
3-way, active/passive

Impedance


4 Ω

Frekvency range


18 – 40.000 Hz

Sensitivity
95 dB
Colours


You can choose from Cashew, Mahagony and Teak wood

Recommended accessories


Cables, amplifier

Designer


David T. Taylor